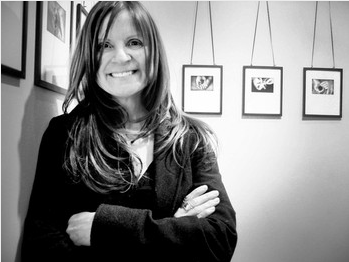 Artist Bio
Having been a professional photographer for thirty years, Dona Laurita considers her relationship with photography and visual art to be the most real and grounding of her life next to motherhood. Photography demands being present and a crucial awareness of one's existence in the moment. Being present allows her to connect with emotion, light, drama, and depth, all of which are quintessential elements in her work.

Dona's images invite the observer to explore ways of seeing. Her work encourages the viewer to participate in the essence of the ordinary, be it the power of a simple gesture, the quality and diversity of light, or a moment in time that may otherwise have been overlooked, in a deep, dramatic and sensitive way.


Artist Statement
-The Silhouette Project: Stories of Immigrants and Refugees
A visual story project created by photographer/personal historian Dona Laurita with local immigrants and refugees.
The Silhouette Project was started in 2016 as a way to help give a voice to segments of our population and our local and national community that is too often being relegated to the shadows, becoming faceless and, more and more, having value only as statistics used in political rhetoric.
As of September of 2017, the project has added a sub-focus to personalize and relate the stories of "Dreamers" and the current threat to DACA, or the Deferred Action for Childhood Arrivals. Each Dreamer is more than just one out of 800,000. They are your neighbors, colleagues, and friends, and, most often, some of the most patriotic, productive and driven people in our communities. Their stories need to be told. Their stories matter.

This is an ongoing project and is seeking individuals willing to share their experience as an immigrant, refugee or Dreamer through a spoken and photographic interview, resulting in a visual silhouette colored by the imagery of the story. Anonymity assured if desired. Free portrait for participation.
Hesitation to share stories and experiences of this nature is completely understandable given the current political climate, and so, if it helps, we can put you in touch with previous interview subjects as a reference and validation of our intentions and commitment to protecting identities and sensitive information.

For Portraits / Interviews: Contact us. We will schedule and come to you.

For more info/times to sign up:
call/text: 303.818.1616
email: dona@donalaurita.com
Photography Inventory details: https://www.donalaurita.com/fine-art